AMADEUS BEAR
FEATURING MOZART'S GREATEST HITS
"great build and music quality wrapped up in a really cute package. you can tell this was made with a lot of heart. getting Ludwig is next!" - Alan
amadeus bear is a premium quality plush bear playing Mozart's most well-known and loved compositions. with 40 minutes of music recordings, the bear is a wonderful, fun introduction to classical music for newborns, kids & adults. made of a super soft plush, he comes with a short composer's biography tucked inside his inner pocket. the music recordings can be switched and the volume easily controlled. safe for children 0+ years of age.
♡ plays 40 minutes of high-quality recordings
♡ volume-control
♡ washable
♡ makes a perfect baby-shower gift
♡ recommended for ages 0+
38 cm tall (standing)
complete, high-quality recordings
with seven tracks featuring Mozart's most well-loved compositions, Amadeus contains over 40 minutes of high-quality, professionally recorded music.
easy operation
all functions with one button:
turn music device off/on

control volume

change tracks
device is safely concealed in an interior pocket.
easy to clean
amadeus is washable! when necessary, remove the music device and hand-wash the plush bear.
meet the composer
tucked into Amadeus' music pocket is a short Mozart autobiography. charmingly written in first person, it shares a brief history of the composer's life as well as the title of each musical selection.
little virtuoso club #virtuoso bears
Wolfgang Amadeus Mozart (1756-1791) gave the world many of its most beautiful and beloved compositions. through his musical creations great and small—from sonatas to operas—his genius touches listeners and performers each and every day throughout the world.
this plush bear's musical device includes high-quality, full-length professional recordings of the following: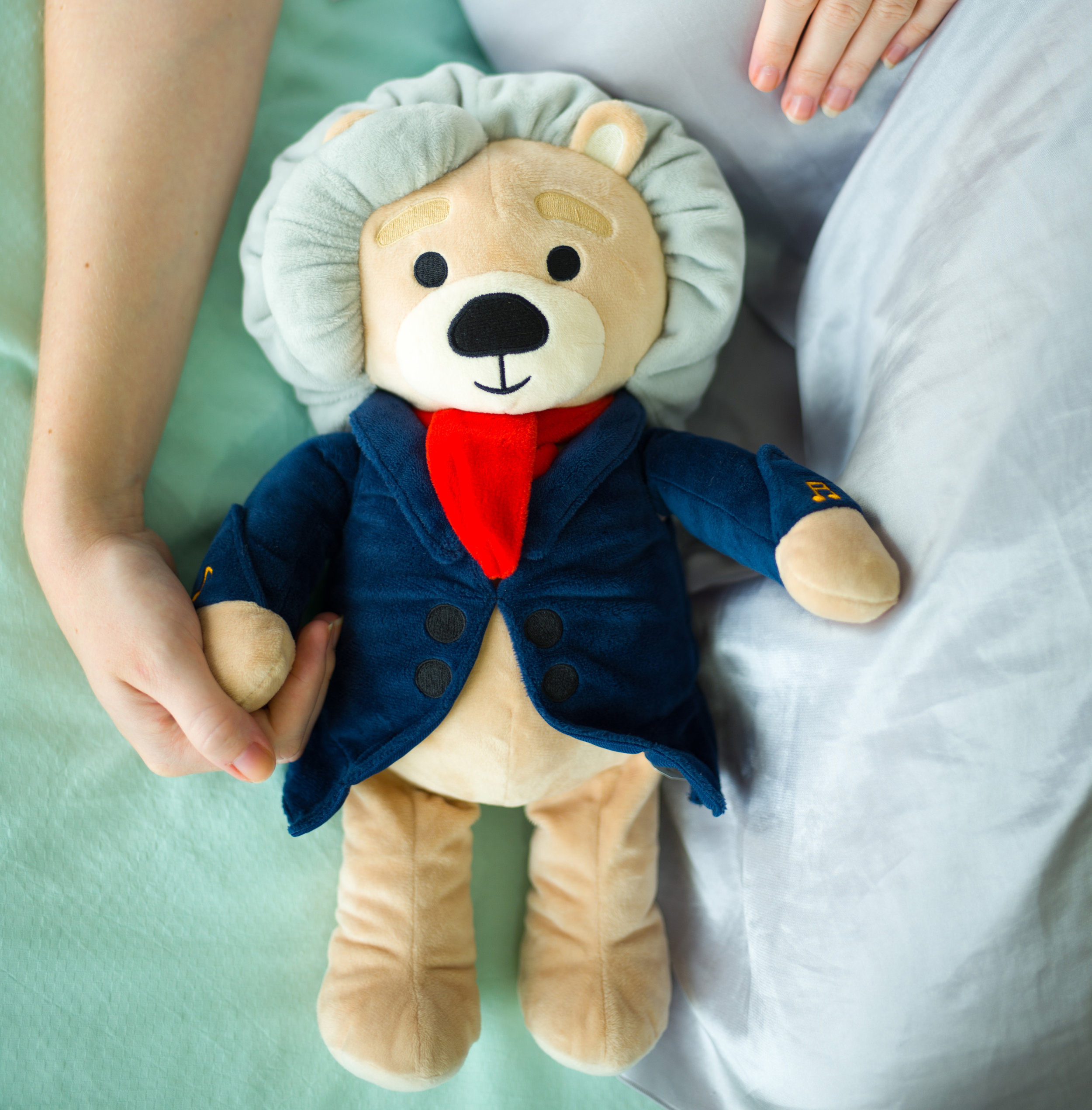 featuring Van Beethoven's greatest hits